Access and Time attendance System
Update Time:2016-10-08 Click:3515
Do you pay more attention for physical security?

Security has become a major concern across the globe as a result of many anti-social activities and terrorists attacks. The importance of security has spread across all the industrial sectors as e-commerce, healthcare and transportation etc. For physical security, security access control systems keep unauthorized people out of secure areas by restricting entry.

Access control systems provide authorized individuals safe and secure access in and out of various parts of your business while keeping unauthorized people out. They can range from electronic keypads that secure a single door to large networked systems for multiple buildings. Access Systems also greatly simplify management of your facility: no need to replace lost keys, hunt down old keys from terminated employees, or wonder who has access to which areas.

Time attendance-monitoring system maintains a daily record of a person's arrival and departure time from work or school etc. RFID based attendance monitoring system is a compact unit to monitor the employees attendance through proximity access ID cards. The cards are supplied with the terminal, which serve dual purpose for both identification and for time entry.
XID access control and time attendance systems give organizations top of the line security for their infrastructure and employees. Our door access control systems, with advanced features along with multi RFID card and PIN etc , can be used for standalone or network environment. It makes it ideal for Hospitals, Schools, Banks, Government Institutes, Hotels, Remote Sites, Large/Small Enterprises,and others.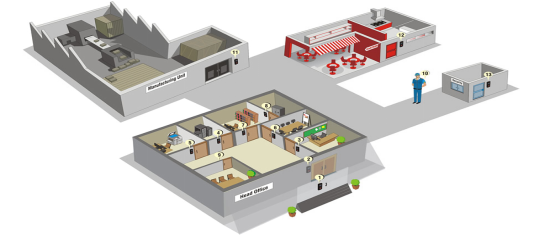 There are many models for your selection to be used for access control and time attendance system. We're always here.
Previous:There is no
Next:There is no